Gallo Presence In the World
Hover the map to explore Gallo's presence around the world.
Gallo's Presence
Main Offices
Quality and Certifications
Characteristics such as attention to detail and focus on quality are part of our DNA. Therefore, at Victor Guedes, the Gallo manufacturing plant, we are committed to maintaining high standards of hygiene, food safety, quality and respect for the environment.
Quality and Certifications
Food Quality Management System

The growing concern about issues related to food safety has led Victor Guedes, the Gallo manufacturing plant, to obtain the FSSC 22000 certification.
This is a standard recognised internationally by the Global Food Safety Initiative (GFSI) and the European Co-operation for Accreditation (EA), which sets out requirements for an effective Food Safety Management system, based on the principles of the Codex Alimentarius of the HACCP System, the ISO 22000 standard, and prerequisite specifications by industry sector.
It is mainly focused on key issues such as effective (interactive and proactive) communication between all stakeholders, effective food safety hazard control, traceability throughout the food chain and food defence. In addition to compliance with the HACCP methodology, the FSSC 22000 Certification demonstrates compliance with customer safety legislation and requirements, promoting continuous improvement.
Quality Management System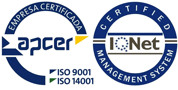 Ensuring the satisfaction of customers and consumers through constant product improvement is the basis of the Company's policy. Therefore, Victor Guedes is certified by the ISO 9001 standard.
This standard establishes principles for implementing Quality Management Systems, with a strong emphasis on customers, compliance with applicable legislation and customer requirements, as well as on improving the overall performance of the organisation using specific tools.
Environmental Management System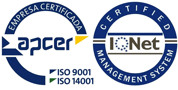 Aware of the environmental impact of its business, the Company makes a clear commitment to improving the environmental performance of its activities. Environmental responsibility and sustainable development are expressions commonly used in the company's work environment, as Victor Guedes is certified by the ISO 14001 standard.
This reference sets forth requirements for effectively managing the environmental aspects and impacts of business activities, taking into account environmental protection, pollution prevention, legal compliance and socio-economic needs. This standard allows ensuring the rational use of resources by improving the efficiency of processes and reducing the likelihood of environmental risks, taking responsibility towards the surrounding environment.
Laboratory Accreditation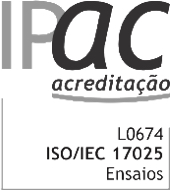 In 2015, the Victor Guedes physicochemical and sensory laboratories obtained the ISO/IEC 17025 accreditation from the Portuguese Accreditation Institute (IPAC). This Institute is a member of European accreditation structures, such as the European Co-operation for Accreditation (EA), and worldwide, such as the International Laboratory Accreditation Cooperation (ILAC) and the International Accreditation Forum (IAF).
The Victor Guedes Laboratory is currently recognised by the International Olive Council (IOC) for physicochemical and sensory analyses. The accreditation of the Victor Guedes laboratories further validates and ensures compliance with all the quality standards of the Gallo brand.